The Missing Piece For Your M1/M2 MacBooks.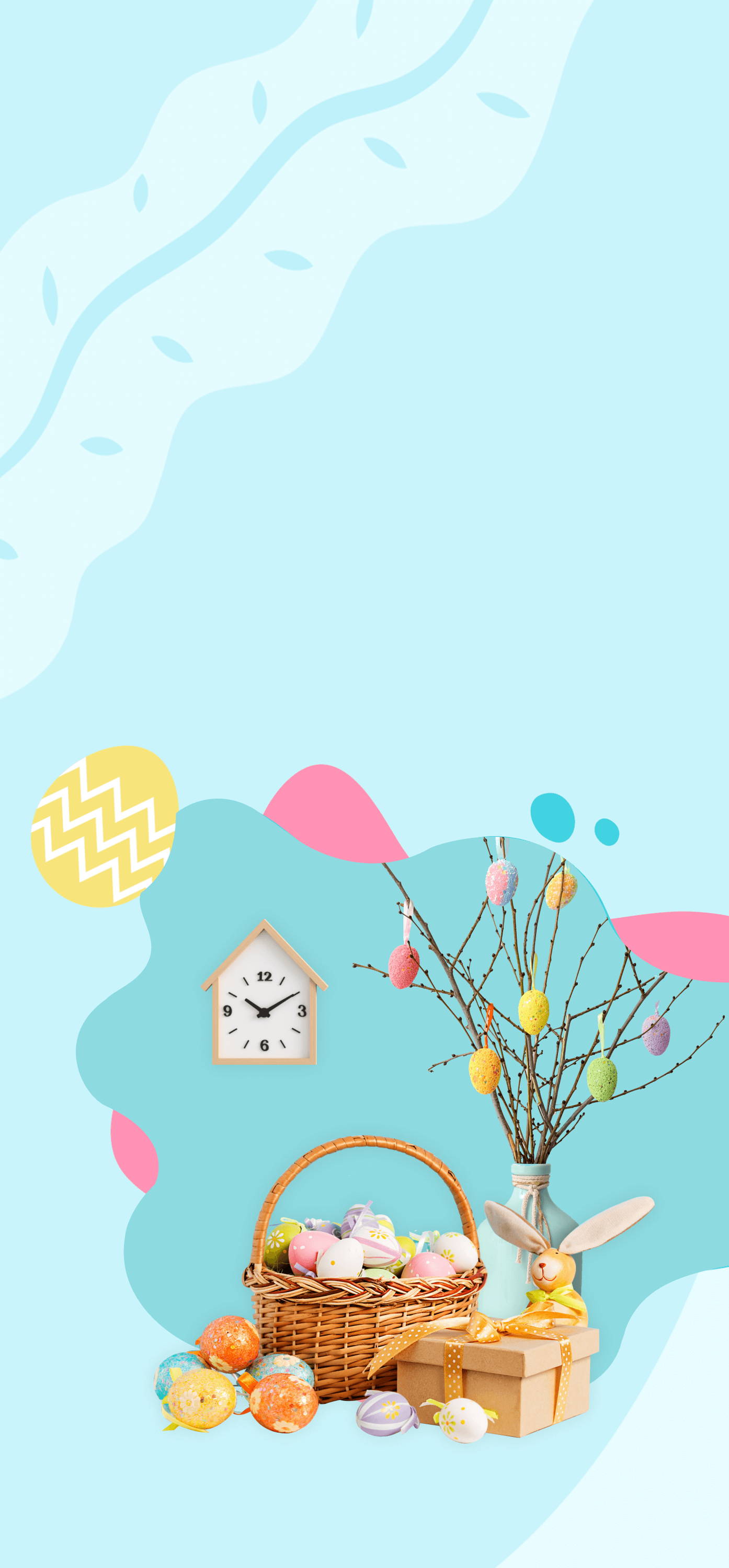 Productivity Breakthrough.

Your creativity deserves more screen estates. With the 'InstantView' technology, you can easily connect your M1/M2 MacBook to three external displays, making it perfect for video editing, graphic design, and other demanding tasks.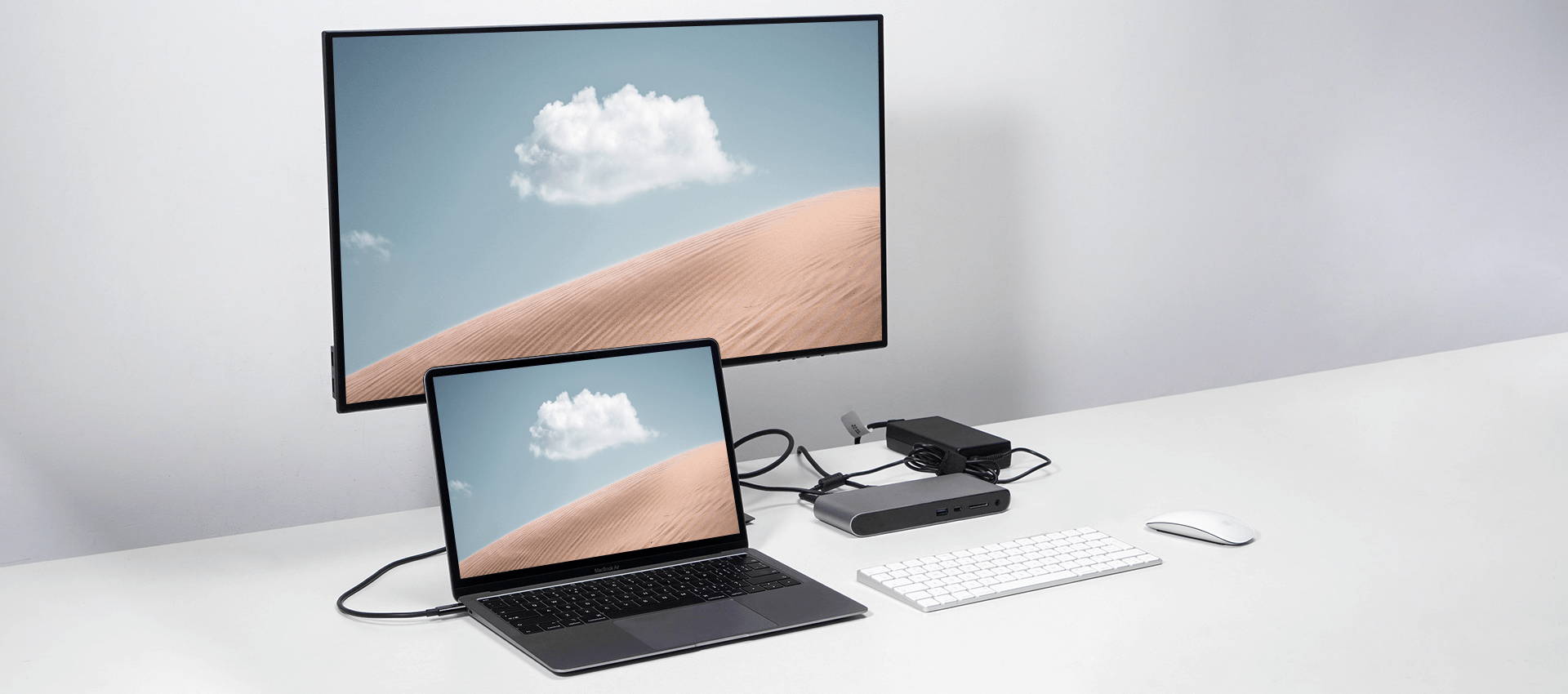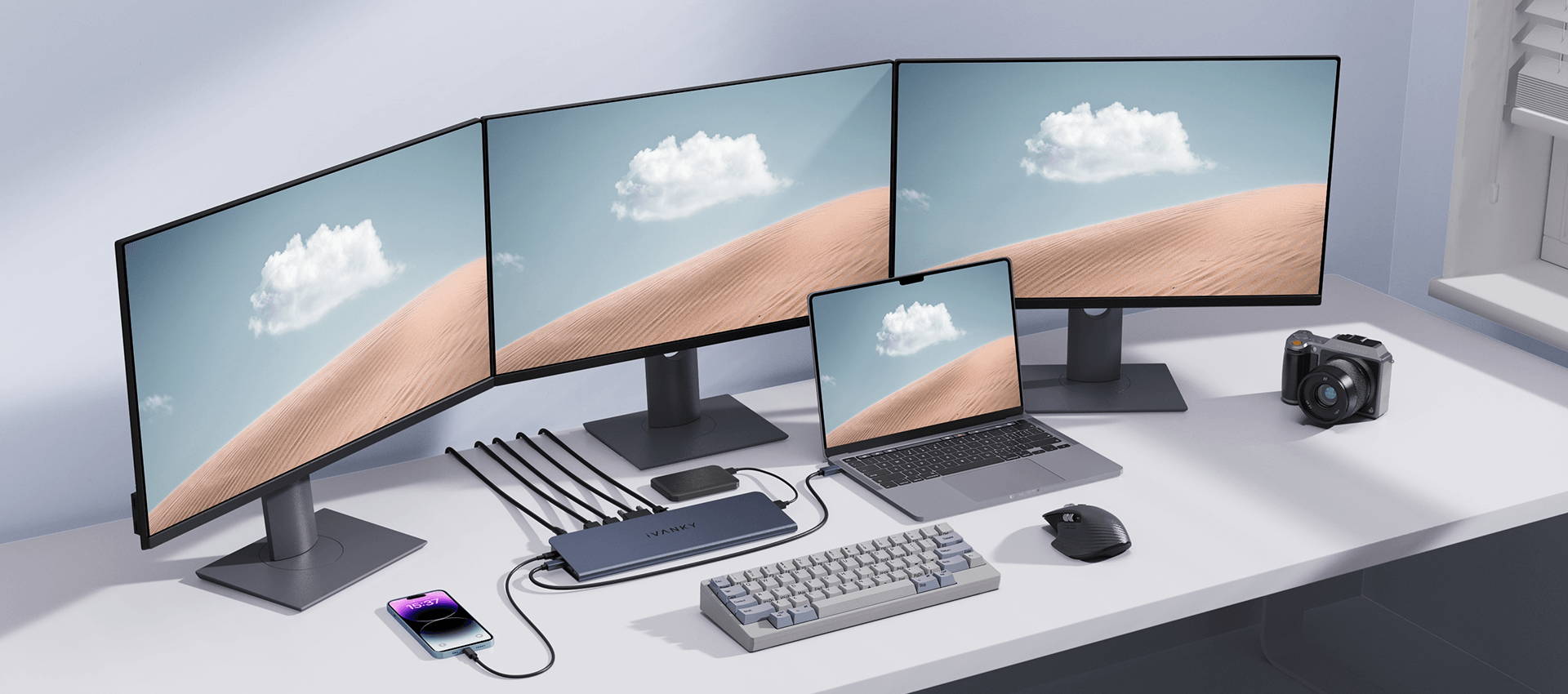 External Display Compatibility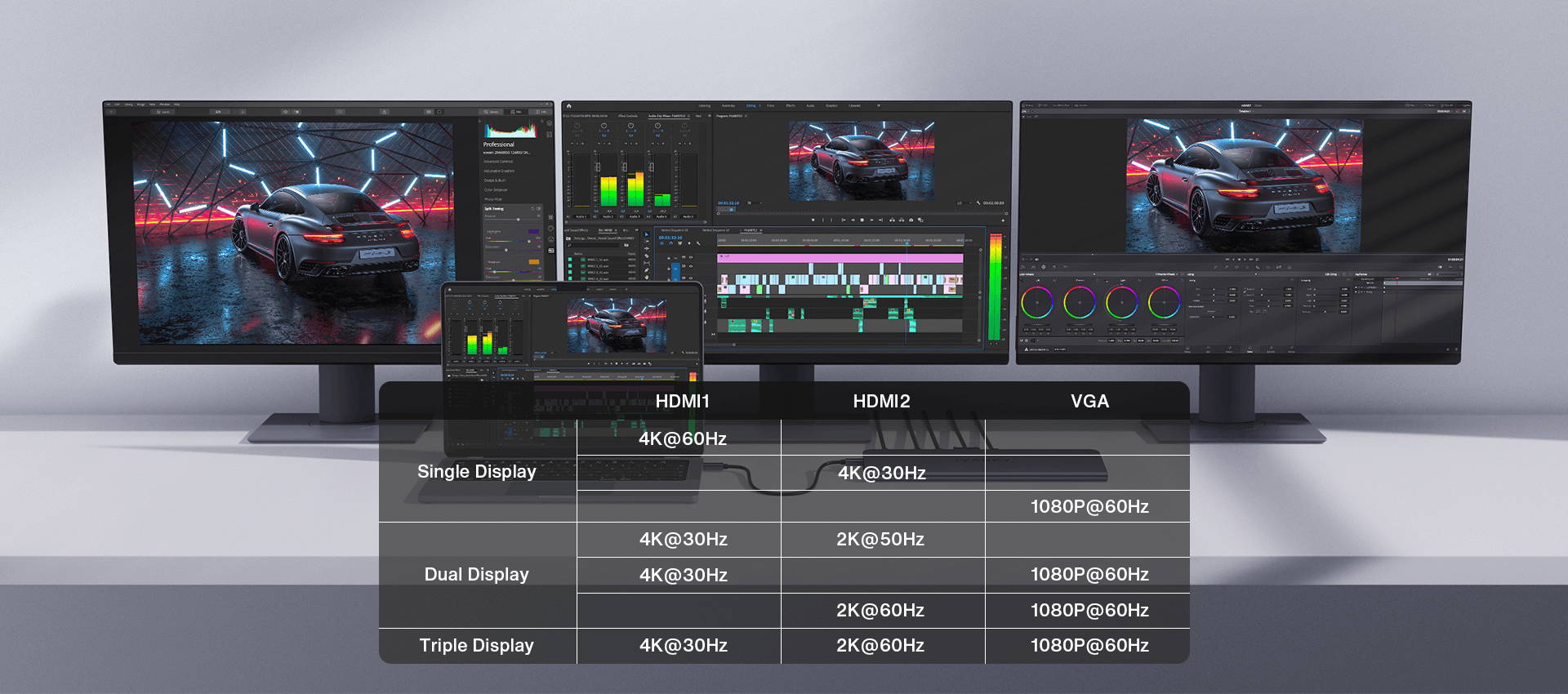 Feast Your Eyes With 4K Displays.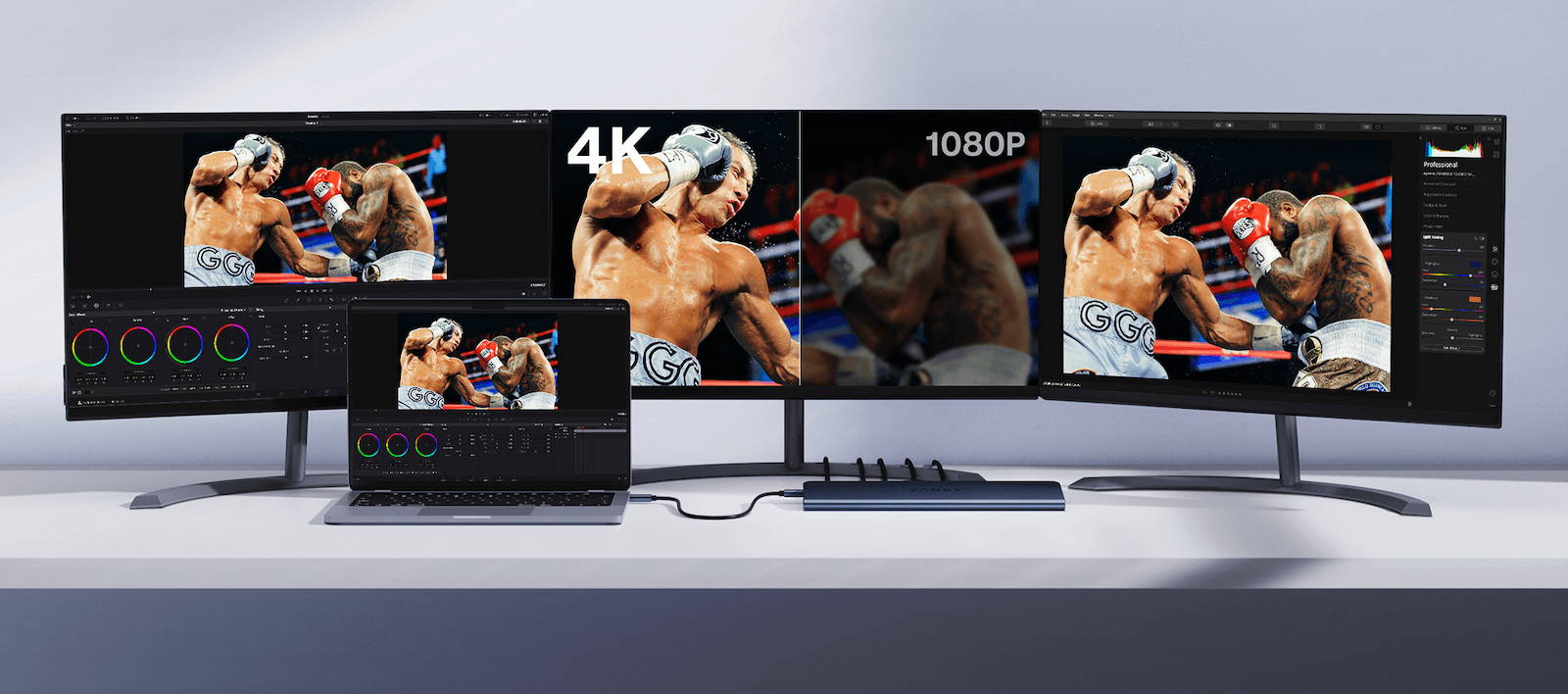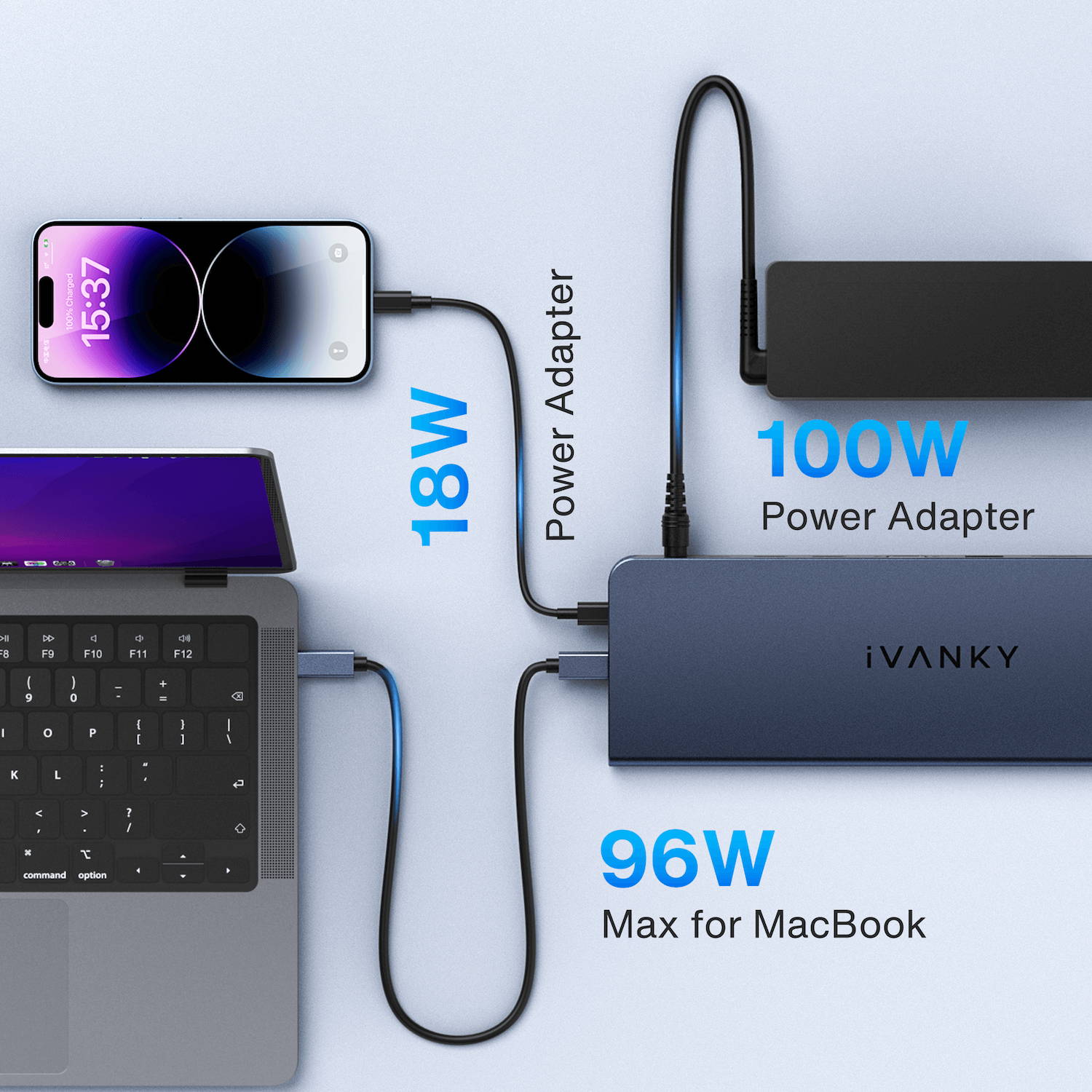 With the independent 100W power adapter, supports up to 96W Charging for your laptop, or go down to 81W while the 18W Power Delivery port is occupied for charging your phone or tablet.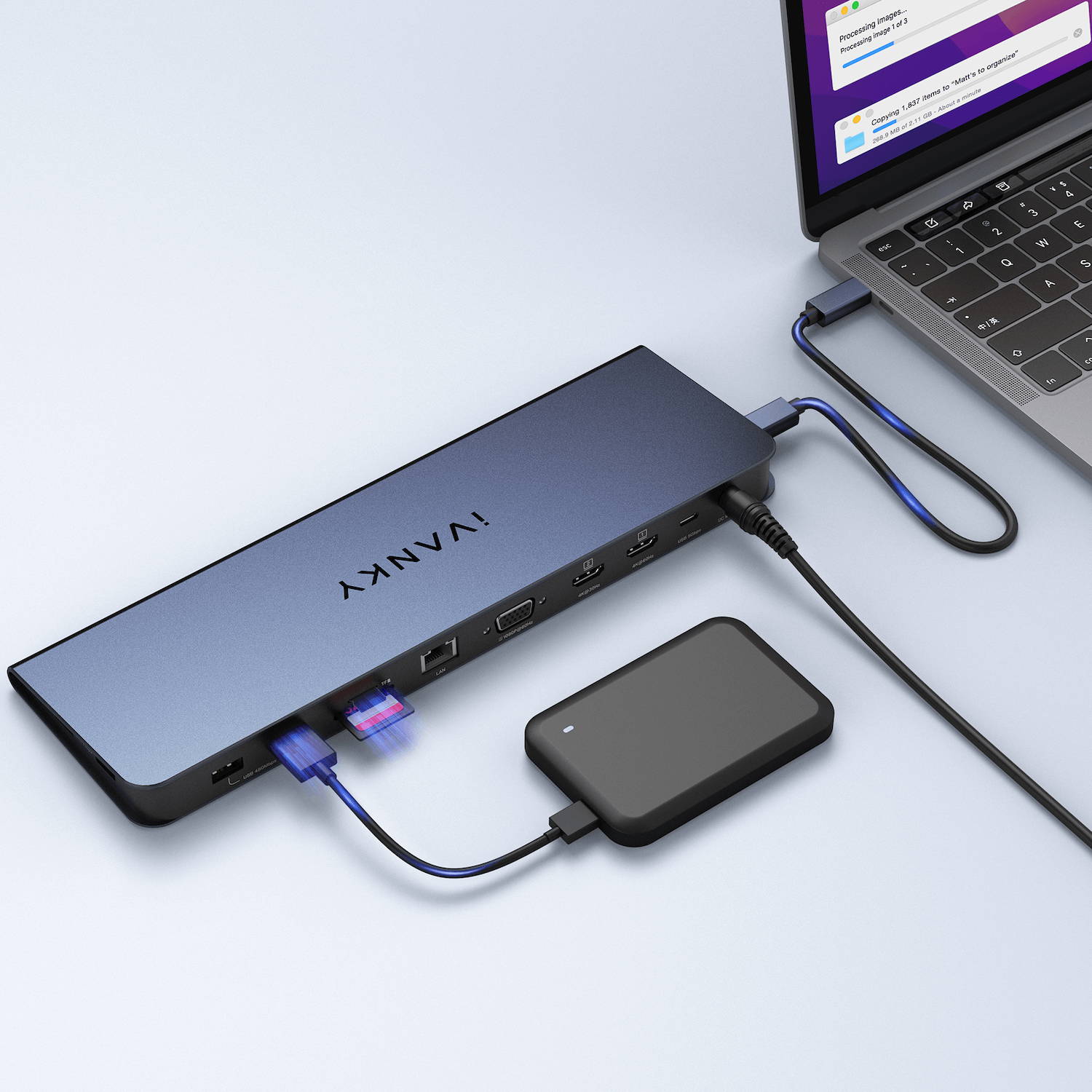 Connect your external hard drive to these two USB 3.0 ports to transfer files at up to 5Gbps. The SD and microSD (TF) slots can read data simultaneously and transfer files with a maximum speed of 104 MB/s.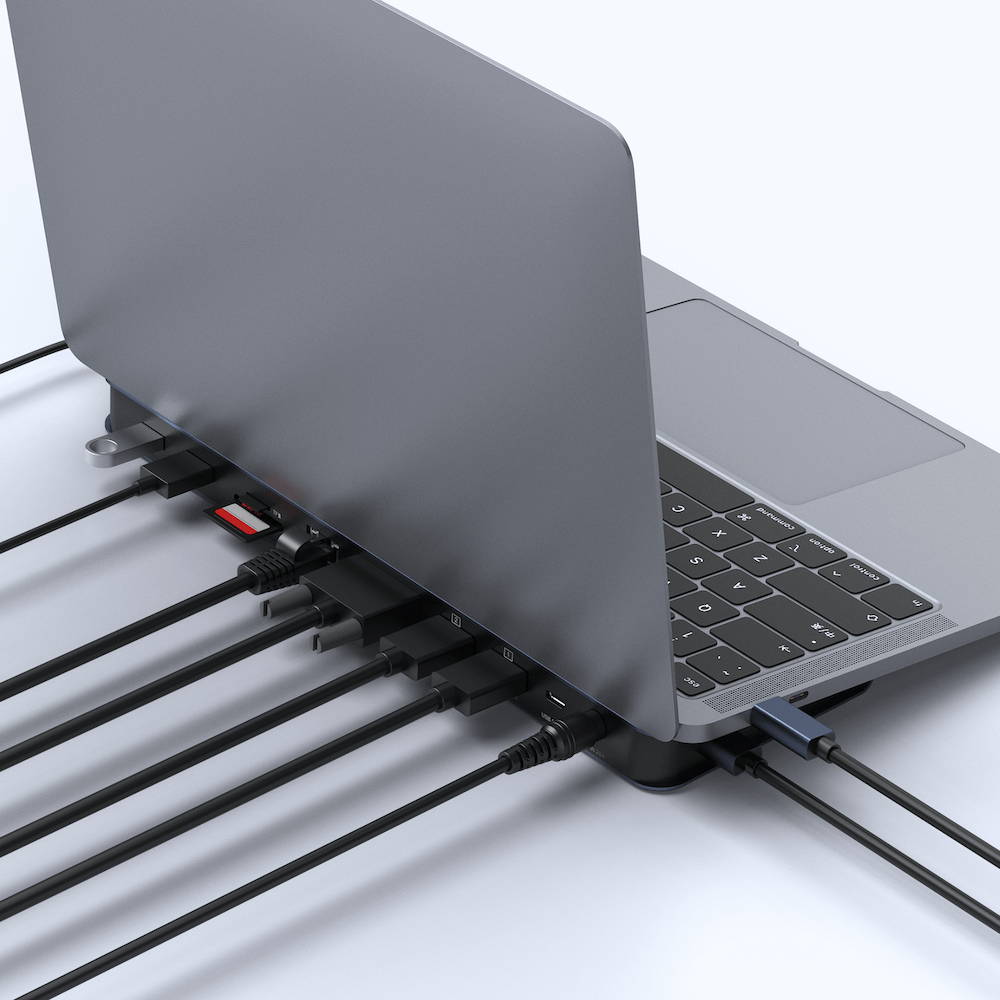 Use it as a stand to raise your laptop for a better view and typing experience. Thoughtfully designed interface layout allows a better cable management.
The InstaView software must be installed to ensure the media display functionality can be used correctly.

Follow the instructions on the sticker on the dock to install the InstaView software.

The InstaView software requires screen recording permission to activate HDMI 2, but it won't record or store any screen content.

Use HDMI 1 to stream HDCP content such as Netflix, Hulu, etc.
The voices of our happy customers.