Are Thunderbolt and USB-C the same?
With the ubiquity of USB-C, you can literally find it on almost every device except the iPhone, which still sticks with Lightning. Those users who are familiar with iPad and MacBook will also notice that the latest versions of iPad and MacBook already come with USB-C ports. Moreover, the 2016 to 2020 MacBook line even went so far as to eliminate every port but USB-C!

(MacBook Pro 15-inch, 2016, Four Thunderbolt 3 ports.)
However, the USB-C port on the MacBook isn't just any ordinary USB-C port. It's Thunderbolt 3, which is an extremely powerful port. Many are wondering if the Thunderbolt 3 port is a USB-C port. Considering the USB-C cable works on the same port and they both have the same shape, what exactly is Thunderbolt 3?
To conclude first: there's a HUGE difference
A Thunderbolt 3 port is also a USB-C port, since Thunderbolt 3 uses a USB-C connector.
But a USB-C port does not necessarily support Thunderbolt 3.
In other words, you can use Thunderbolt cables on USB-C devices. However, not every device with USB-C ports will support Thunderbolt 3 cables.
As we mentioned in a previous article, USB ports come in a variety of shapes, and USB-C is just one of them. The name 'USB-C' simply refers to the shape of this port.
However, USB connectors are not only categorized and differentiated by shape. They can also be loaded with different protocols, which enable the interface to perform a variety of functions. When you purchase a USB-C cable, you will usually see the names "USB 3.0," "USB 2.0," "Thunderbolt," all of which are different protocol names.
What's so exquisite and special about Thunderbolt 3? Just like many other USB protocols, it has evolved over several generations. At first, it wasn't using a USB-C port.
Thunderbolt: Built solely for performance
The MacBook iteration is a glimpse into Thunderbolt's evolution - although Intel has been leading Thunderbolt's development, Apple has also done its best to promote this particular technology.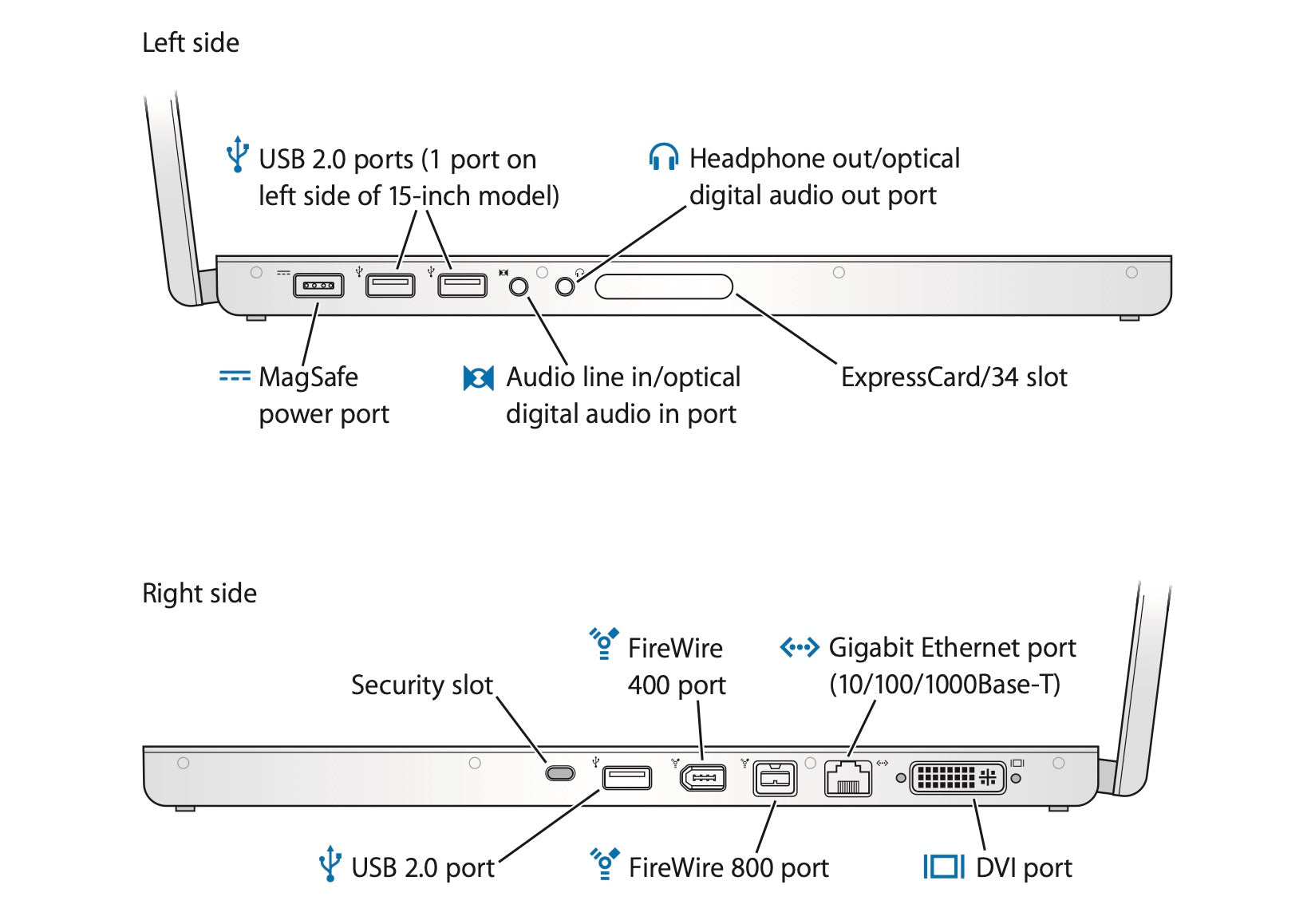 The 2008 MacBook has dozens of ports. As you can see, the side of the notebook is covered with various ports. Apparently, there is MagSafe for charging, Gigabit Ethernet for wired internet access, Mini DVI for connecting to external monitors, FireWire 400 and USB 2.0 for transferring data, and so much more. With so many ports functioning at once, a thick, bulky notebook body is clearly inevitable.
 But remember, Apple is the first company to remove the headphone jack. With so many inbuilt ports at the side, it's definitely not aesthetically pleasing. Hence, the Mini DVI port was replaced immediately after the smaller Mini DP came out -- and it can transmit video as well, and is equipped with better performance.
However, that only makes the interface for video a little smaller. How can you optimize the rest of the interface? That's when Intel came along with their inspiring Light Peak technology.
The first-generation Thunderbolt and the Mini DP
In 2009, Intel first demonstrated its new Light Peak technology. The technology was officially called Thunderbolt and first went on sale in 2011. The Thunderbolt protocol originally had the same physical appearance as the Mini DP port, and it was immediately shipped on the MacBook in 2011, replacing the 2010 Mini DP port. Both Mini DP cables and adapters can work with Thunderbolt ports too.
 Thunderbolt's technology supports both data and video, which means that it can transmit data, video, and audio signals with a single wire, and can even supply power to peripheral devices. The specifications of the original Thunderbolt technology are as follows:
High-speed transmission: Thunderbolt offers high-speed two-channel transmission up to 10Gbps per second.

2K video: Support an external 2560x1600@60Hz screen.

Power supply: Can provide up to 10W power for peripheral devices.

Compatibility: A variety of adapters can be developed to support various peripheral interfaces, such as USB, DVI, HDMI, etc.
So how fast is 10Gbps? 10Gbps can theoretically copy a FullHD movie in just 30 seconds, which is 20 times faster than the USB 2.0 protocol of the same period.

(Although the ports are the same, Thunderbolt has a lightning-shaped Logo.)
While the new ports are extremely powerful, you can see that the 2011 MacBook Pro doesn't have fewer or thinner ports. In fact, Thunderbolt's technology is so cutting-edge - hence its low popularity. At the time, USB-A was the dominant port, and common devices such as mouse, keyboards, and USB drives were using USB-A ports, so Apple couldn't immediately eliminate all those frequently-used USB-A ports on the MacBook.
Thunderbolt 2: Performance upgrade
In 2013, Intel introduced the second generation of Thunderbolt technology, known as Thunderbolt 2. The interface still has the same shape as the Mini DP, but is equipped with improved performance:
The amount of data per channel has doubled to 20Gbps.

Support external connection of one 4K@60Hz screen or two 2K@60Hz screens

Apple, of course, was the first company to adopt the technology, offering Thunderbolt 2 on the MacBook Pro in 2013. As you can see, the 2013 MacBook Pro's side has been much cleaner, but with the popularity of Wi-Fi and the obsoletion of Firewire ports, the Ethernet port, and Firewire port have been thoroughly eliminated. The number of Thunderbolt 2 ports has been increased to two, while the regular USB port still remains.
The MacBook Air, which was released in the same year, was a big hit at the time for its ultra-thin body, which means that the configuration of ports has also become simpler. However, due to the significance of particular ports, Apple retained a Thunderbolt 2 port and two USB 3 ports.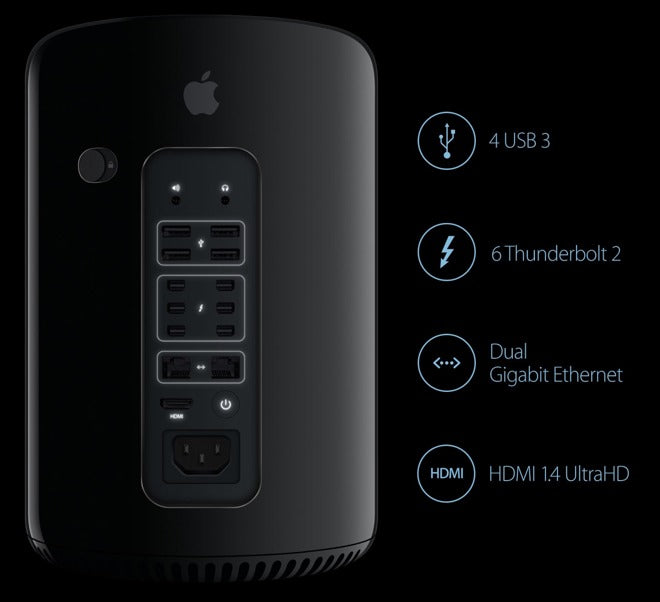 In a sign of Apple's obsession with the technology, the Mac Pro, Apple's most advanced desktop workstation at the time, was crammed with six Thunderbolt 2 ports. You can find Thunderbolt 2 ports on every MAC released between 2013 and 2015 until Thunderbolt 3 came along.
Thunderbolt 3 with next-gen USB-C
At the end of 2015, Thunderbolt technology received another upgrade, which was closely related to USB-C. The USB-C port is small enough to fit on a thin device and can be inserted in either direction without distinction. It can also carry protocols for data, video, and power supply at the same time. A single USB-C cable can easily complete all the work, so it was really welcomed at the time and slowly gained popularity.
The popularity of USB-C is actually the biggest advantage. The Mini DP failed to catch on for many years and was found only on a handful of laptop brands, and yet USB-C became widely recognized and accepted. That's why Thunderbolt 3, released in 2015, chose USB-C as its preferred carrier.

In 2016, Apple dropped all the usual ports on the new MacBook Pro, keeping only the advanced Thunderbolt 3-powered USB-C port. This radical move caused great controversy when the USB-C interface was not widely used, and many media expressed confusion and anger - mouse, keyboards, monitors and SD cards were no longer usable, requiring the purchase of various adapters to continue normal use of external devices.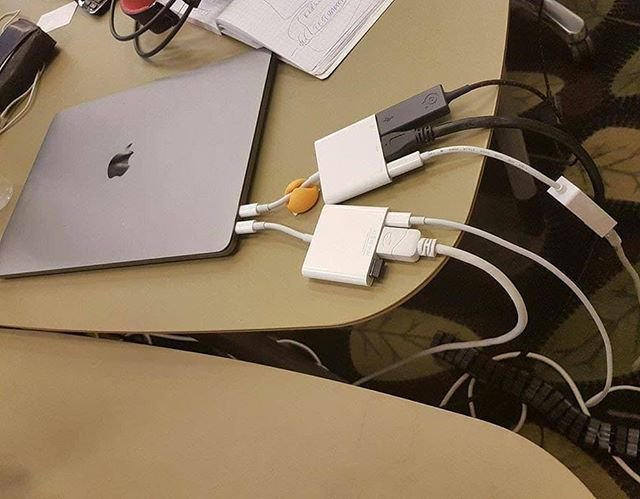 (Until this day, MacBook Pro owners still can't shake their fear of being dominated by the various adapters.)
Apple's boldness, of course, is driven by its belief in the power of the Thunderbolt 3 interface:
Data transmission speeds up to 40Gbps, double the speed of the previous generation.

Supports an external 5K@60Hz monitor or two 4K@60Hz monitors.

Supports USB PD power supply up to 100W
What does 40Gbps mean? Copying 25,000 photos takes less than a minute. With 100W of charging power, it was more than enough to charge even the most powerful 15-inch MacBook Pro at the time. With the power of Thunderbolt 3 and USB-C, all of these functions can be done on a single wire.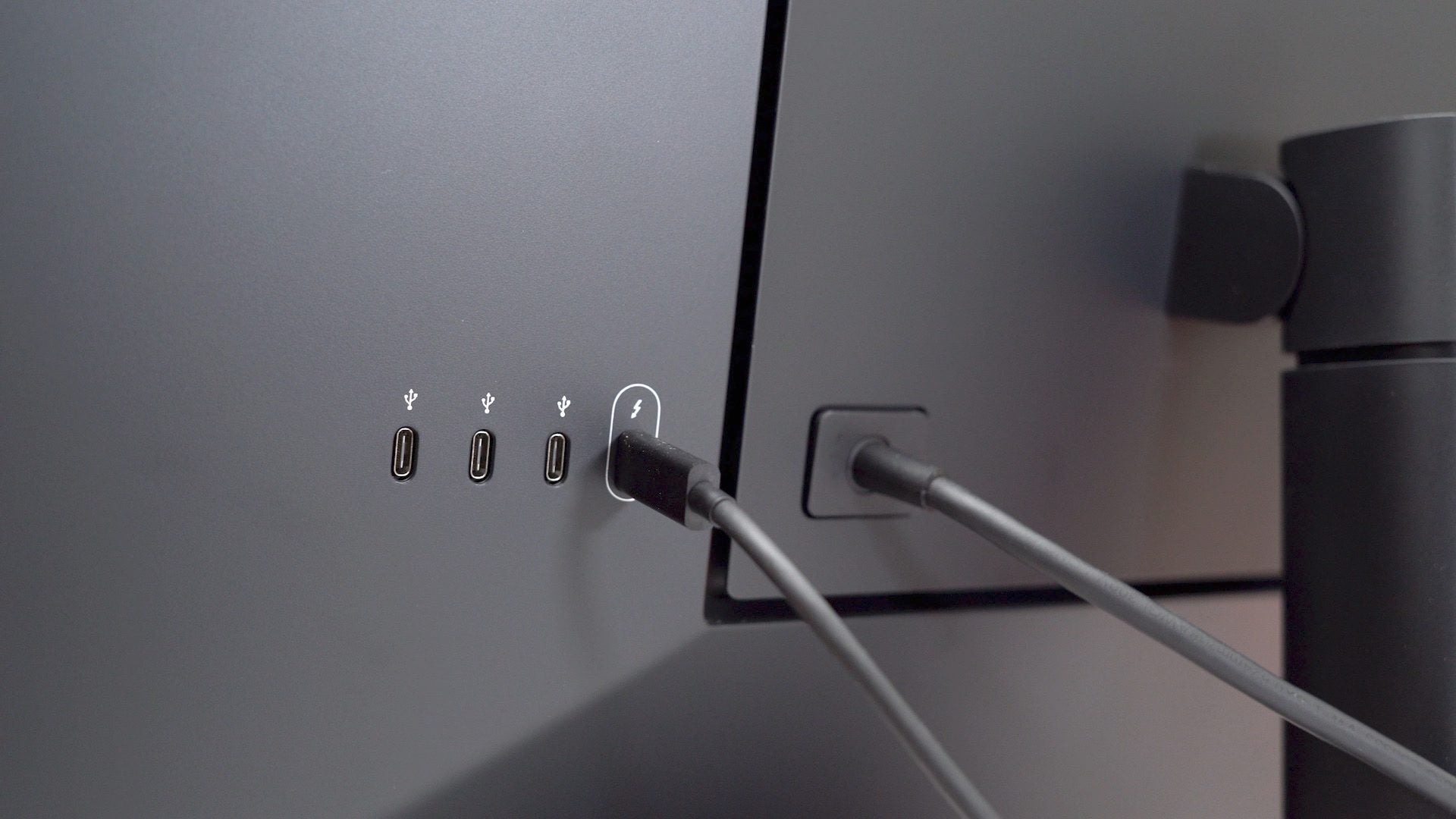 Apple also introduced the Thunderbolt display, a collaboration with LG, which requires only a Thunderbolt 3 cable connection to transmit images and charge the laptop at the same time, making it a perfect match for the new MacBook Pro with a clean desktop that isn't cluttered with cables.
It really sounds great, right? But here's the problem: The Thunderbolt 3 port is so high-end that the average consumer can't use it daily -- would you copy 25,000 photos at once? When was the last time you copied something? Besides, many people purchase laptops because of their lightness and mobility, and not everyone will choose to attach an external monitor. Plus, how many of those are going to require plugging in two high-end 4K monitors?
Because of this, there are still a lot of people today who don't really know what Thunderbolt is, even though the laptop they're using actually comes with Thunderbolt.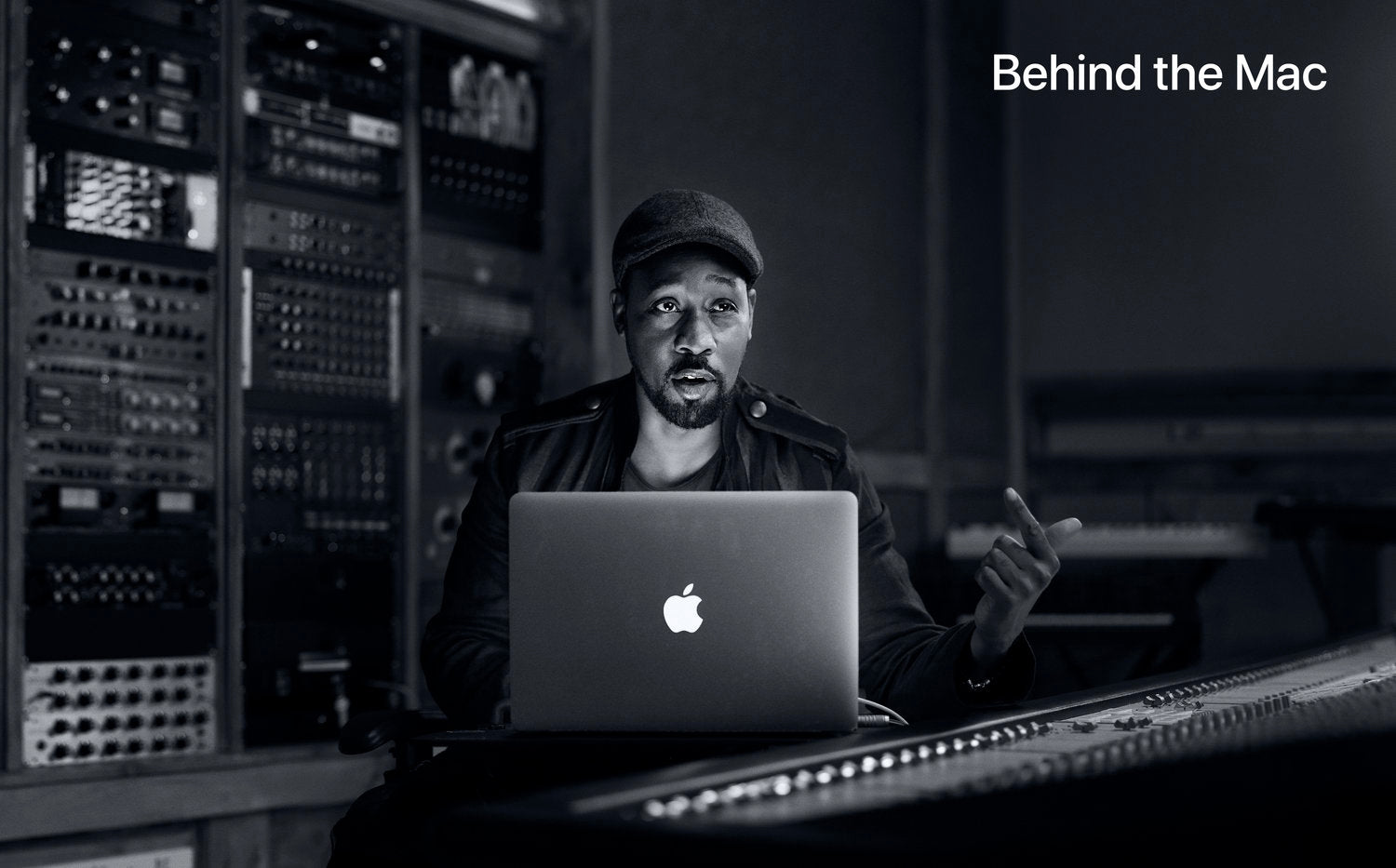 Thunderbolt 3, for all its benefits, is aimed at professional users, which is exactly what the MacBook Pro is trying to target. For example, professional users engaged in design, photography, video editing, and other creative work, often have hundreds of GB of file handling, and of course, they need faster transmission to improve efficiency, and they also need high resolution 4K displays, convenient for them to clip, color, and so on.
The average user simply can't get the full power of Thunderbolt's technology. Fortunately, Thunderbolt 3 uses USB-C as its carrier and is compatible with other USB-C protocols, so it can still meet some very practical needs, such as:
The laptop screen is too small and I want to project it onto a bigger screen/TV.

Connect your laptop to the projector when making a presentation at work/school.
However, you will need adapters to meet the needs listed above. There is a dizzying array of adapters on the market that can help you freely switch between USB-C and a variety of ports, and no matter how old your monitor, TV, or even projector is, you can always find one that works for you. At the end of this article, we will also recommend some commonly used adapters.
Thunderbolt 4: Not much improvement?
In 2020, Intel announced that it would ship Thunderbolt 4 ports on all PCs that are running 11th Gen Intel Core processors (Codename Tiger Lake). The Thunderbolt 4 doesn't look much different on paper than its predecessor, with 40Gbps of bandwidth and 100W of power, probably because Intel assumes Thunderbolt 3 is already powerful enough.
Thunderbolt 4's upgrades focus on the following aspects:
Minimum PCIe data requirement increased from 16Gbps to 32Gbps. This means that external high-speed PCIe devices such as external storage and external video cards will have better performance.

Supports an external 8K@60Hz monitor or two 4K@60Hz monitors.

The longest data cable at 2 meters is supported for the first time.
Support for connectivity accessories with up to four fully functional and highly flexible downstream Thunderbolt ports. The previous generation was able to scale up to two, meaning the Thunderbolt 4 can be connected to more devices at once.
Laptops that need less than 100 watts to charge will be required to offer USB Type-C charging on at least one of their Thunderbolt 4 ports.
After connecting to a Thunderbolt 4 dock, the computer can be awakened from sleep by touching the keyboard or mouse.
To put it simply, Thunderbolt 4 is a more restricted version of Thunderbolt 3, with higher performance limits and expanded functionality. It defines stringent product features, validation testing, and certification requirements, so that devices that support Thunder 4 have a better experience and, of course, are more expensive. However, Thunderbolt 4 has only been on the market for nearly a year, and there is still a long way to go in terms of popularity, so don't worry too much.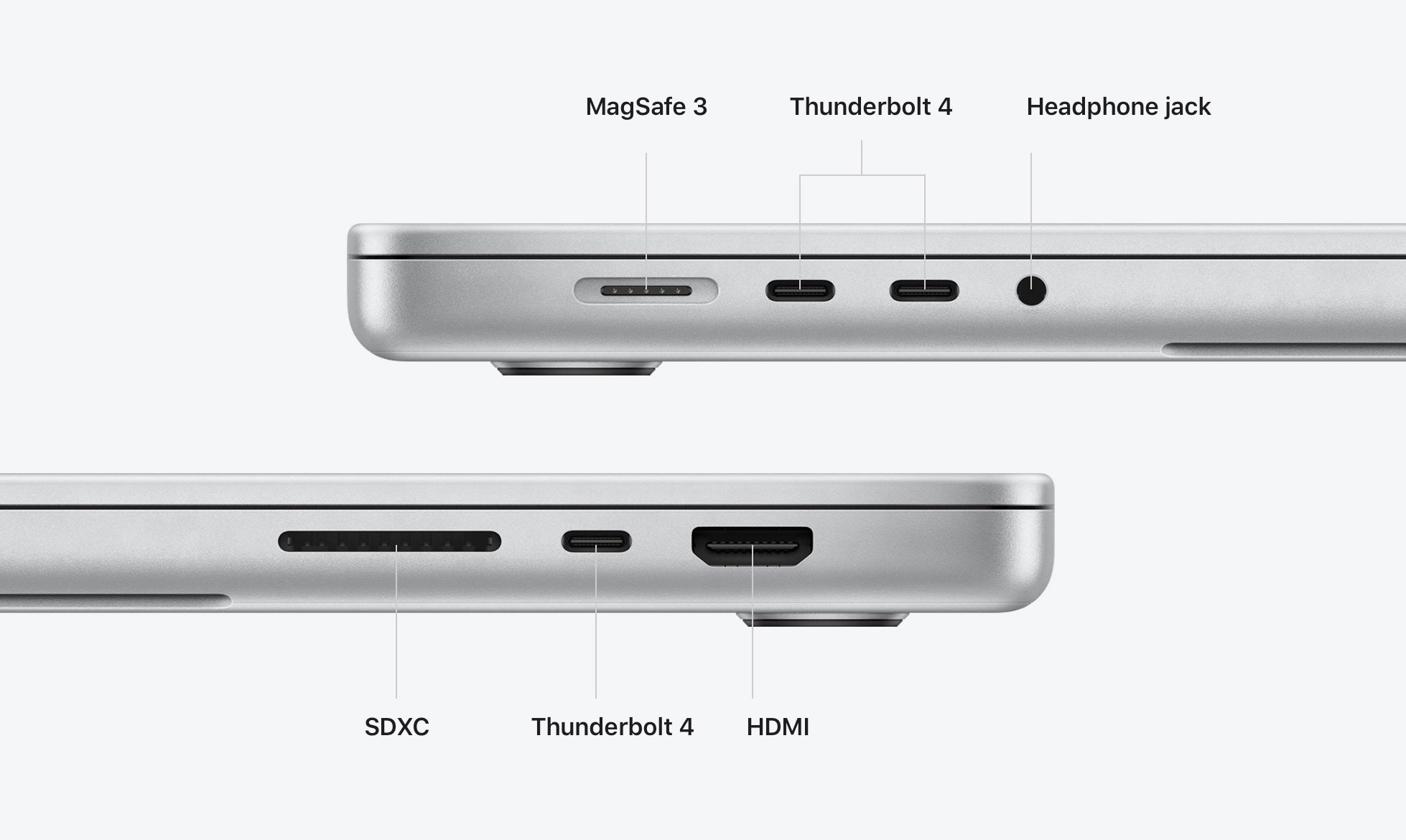 (Apple shipped up to three Thunder 4 ports on its most recent MacBook Pro in 2021.)
Do I have Thunderbolt on my laptop?
The first step is to look at the shape. If the interface is in the shape of a Mini DP, it may be the first- or second-generation lightning interface. If the port is USB-C shaped, it could be a third or fourth-generation Lightning port.
The second step is to check whether there is a logo in the shape of a lightning bolt near the interface.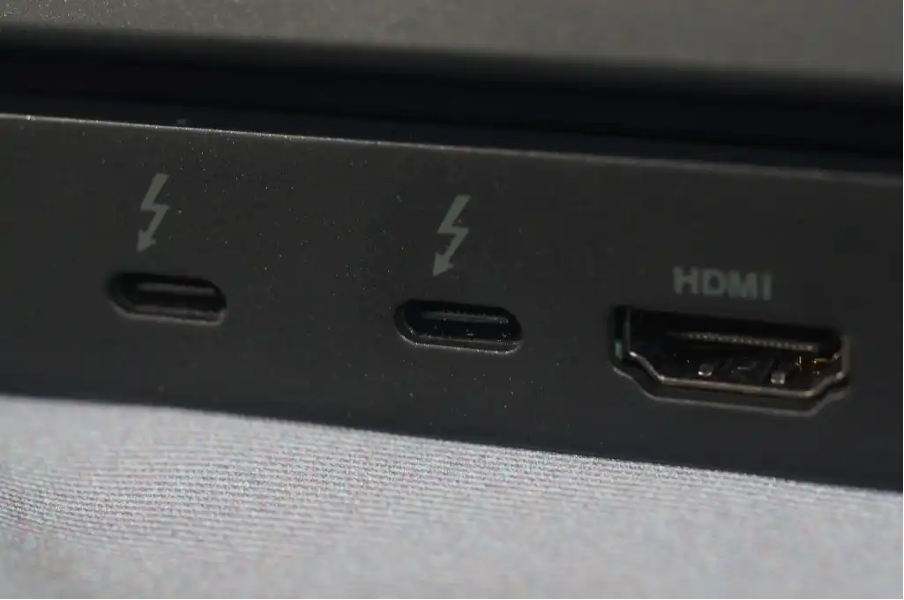 If the above two steps still do not help you to confirm the version, the most accurate way is to consult the official technical specification information document, which is usually available on the official website. Take Apple for instance, there's a dedicated page to help you confirm your equipment lightning interface version: https://support.apple.com/en-us/HT201736
How to make use of Thunderbolt
The Thunderbolt 3 uses USB-C ports, so USB-C features are well preserved. The following scenarios are very suitable for the performance of the Thunder 3 interface:
High-speed Thunderbolt-based external storage

External Graphics Cards

Connection of high-resolution monitors

High-performance networking
If you want just one of these scenarios, buy a Thunderbolt cable compatible with your device. For a laptop with a Thunderbolt 3 port, for example, you can buy a Thunderbolt 3 cable or a Thunderbolt 4 cable which is backward compatible. It is also very simple to distinguish between the two: The connector of a Thunderbolt cable is printed with the Lightning logo, and it will be marked with the number "3" or "4" to indicate whether it is a Thunderbolt 3 or Thunderbolt 4 cable.

But if you are a professional user who needs all of the above scenarios, or wants more ports for your peripherals, then a docking station is the best choice. Nevertheless, Thunderbolt docks tend to be pricey, not to mention the fact that there are a bunch of optional specifications to choose from. Hence, it would be a bit imprudent to purchase a product that doesn't fit one's needs. In our next blog post, we'll cover how to shop for a docking station that's right for you.
But if you're an Apple user with a 2016-2020 MacBook Pro, the iVANKY Docking Station Pro, optimized for the MacBook Pro, is the way to go. It's not a Thunderbolt 3 dock, but the dual USB-C connector designed for the MacBook Pro offers the same performance for a much better price. Click on the image below to learn more.
Related Products
USB-C Adapters