iVANKY Docking Station Ultra 20-in-1 Dual USB-C
Explore troubleshooting solutions for various product-related topics. This comprehensive collection includes answers to your most common and frequently asked questions.
How to set up this docking station?
Connect the adapter's AC power cord to the adapter's AC input, and connect the adapter's DC output to the dock's power input.
Connect the AC power plug of the adapter to a power outlet, the power indicator will light up.
Connect one end of the included dual USB-C cable to the corresponding upstream port of the docking and connect the other end to a MacBook.
Connect the display to the corresponding port of the dock to start the multi-screen experience.
P.S. To turn off the docking station, simply unplug the AC power cord from the power outlet.
Why aren't there any pictures after I connect my docking station to my MacBook?
1. Allow accessory to connect
When connecting the iVANKY Docking Station to an Apple chip-based MacBook for the first time, the system will display two pop-up windows asking if you'd like to allow the accessory to connect to the Mac. You must grant permission for the accessory to connect in order to use it properly with your MacBook.
2. Configure in System Settings
If your MacBook only displays one pop-up window (or no pop-up at all) asking for accessory connection permission, please navigate to Apple menu > System Settings > Privacy and Security > Allow accessories to connect > choose "Always" or "Automatically When Unlocked".
If the issue persists, restart your MacBook, then unplug and replug the dual USB-C cable into your MacBook.
Why am I unable to connect more than 3 monitors?
1. Check if your MacBook supports more than 3 external displays.
2. Opt for optimal port combination for your multi-display setup.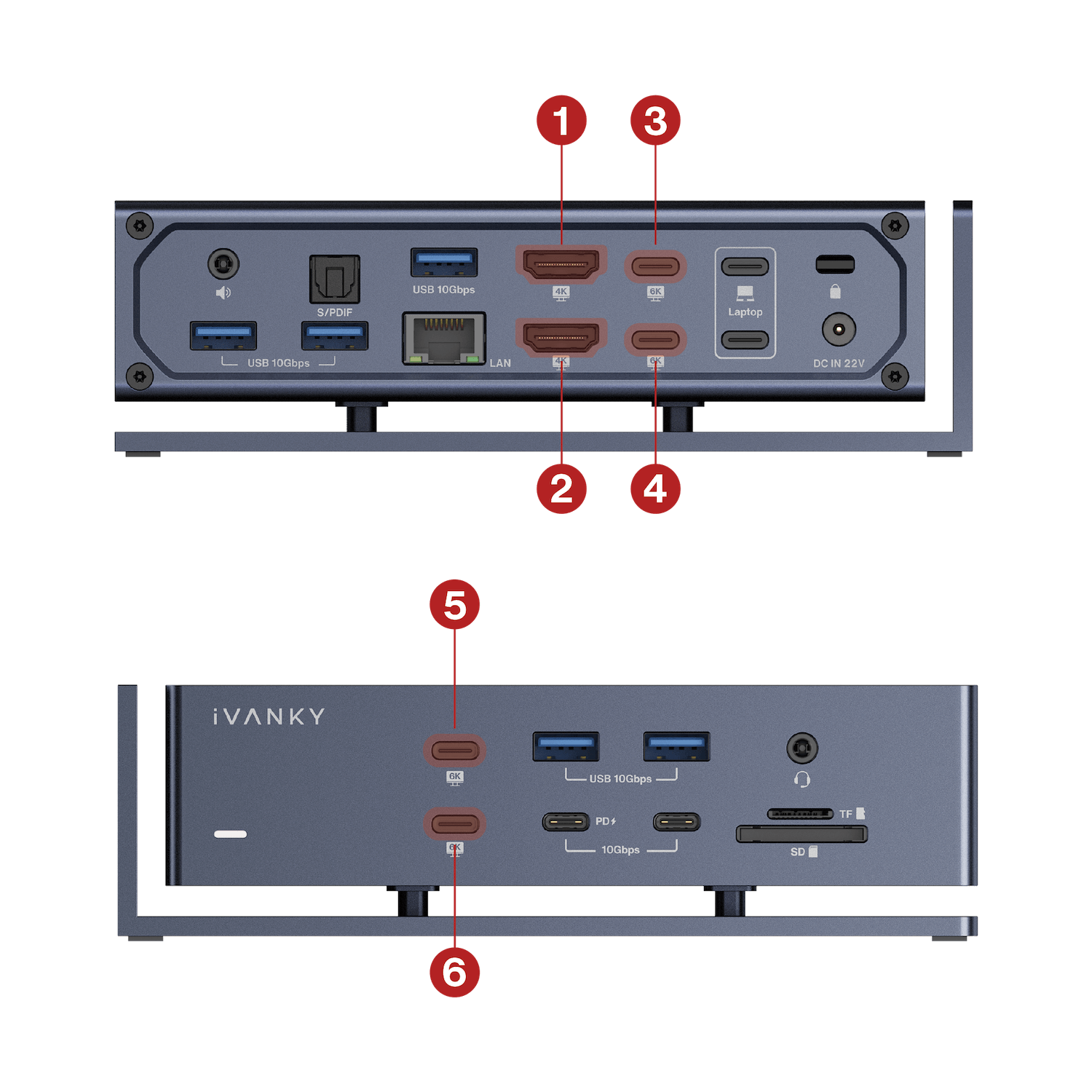 Number of External Displays
Recommended Port Combination
For a configuration involving 3 external displays, it is recommended to use combinations from the sets ❶❷❸❹ / ❸❹❺❻.
For 4 external displays, please utilize either ❶❷❸❹ / ❸❹❺❻.
How can I fix ports that aren't working properly?
1. Check if the indicator light is lit up.
2. Ensure that the dual USB-C cable is connected to the USB-C ports within the white frame.
3. If your Mac asks for permission to connect an accessory, click "Allow".
4. Restart your laptop. Then unplug and replug the dual USB-C cable into your MacBook.
5. If the issue persists, we recommend reaching out to our customer service at support@ivanky.com for assistance in resolving the problem.
Why can't the display reach 5K or 6K resolution?
1. Check if the display supports resolutions above 4K.
2. Ensure you utilize USB-C ports if you aim to achieve resolutions starting from 5K and above.
3. If you are using a video cable adapter, please make sure that your adapter supports 5K or 6K resolution.
Why don't the colors on my external displays look right?
1. Adjust color profile in the System Settings.
On your Mac, choose Apple menu > System Settings, then click "Displays" in the sidebar. (You may need to scroll down.) Click the pop-up menu next to "Color profile" on the right, and adjust the "Color profile" to the one best suited for your monitor.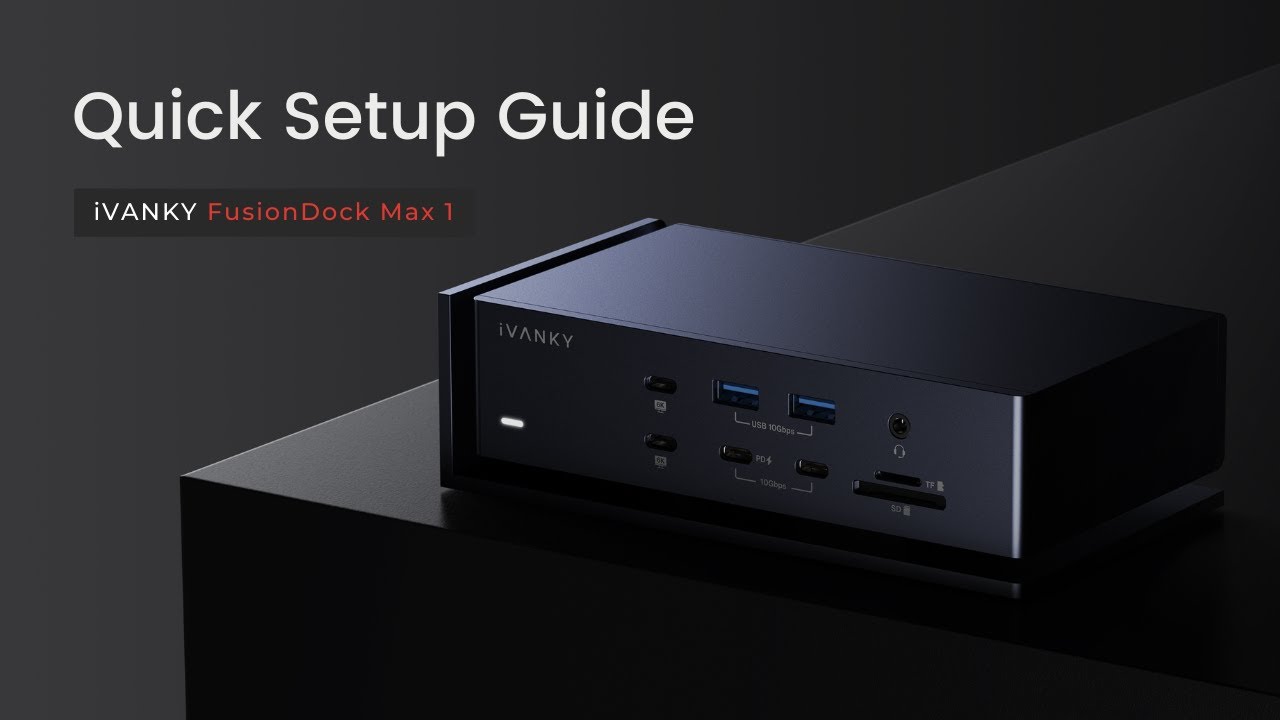 Frequently Asked Questions
What is the minimum macOS version required for using this docking station?
Is this dock compatible with Windows laptop?
Unfortunately, no. The iVANKY Docking Station Ultra 20-in-1 has been engineered with Apple silicon MacBooks in mind, especially given its Dual USB-C Cable, making it incompatible with Windows laptops.